Because you deserve an unforgettable vacation in one of the most exclusive and charming islands in the Mediterranean, Llobet Apartments are the perfect choice. Located on the seafront of the beautiful beach of Figueretas, Ibiza, we offer services and facilities designed to make your life easier during your stay on the island. Our apartments are fully equipped and have services throughout the year, designed for couples and families as well as for groups of friends. Discover all we offer!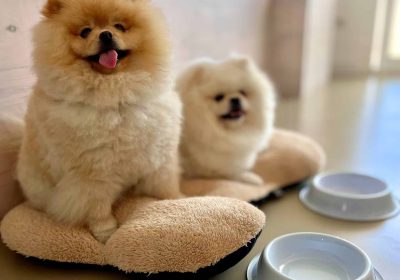 Pet Friendly
Are you one of those who can't leave your pet even during the vacations? Are you and your dog inseparable? Do you refuse to travel without your cat? Pets are welcome in our facilities and apartments! Pets are a member of the family, and at Llobet Apartments we know it.
Restaurant
The restaurant in the Paseo Marítimo, in front of the beach, you can taste excellent dishes of Mediterranean. Relax with its magnificent views in a casual atmosphere.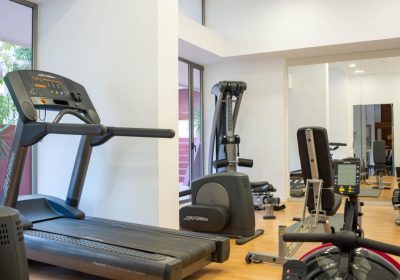 Gym
Are you one of those who can not neglect your fitness even during your vacations? Well done, that's the attitude! In our apartments located in Figueretas beach, Ibiza, we have a complete gym.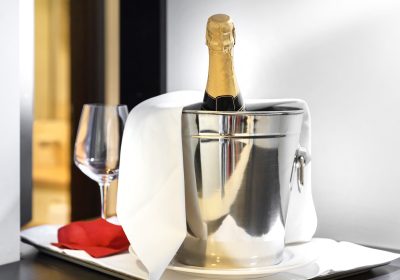 Customized packages
Enjoy new exclusive packages, designed to make your stay an unforgettable experience. To make reservations please send an email to:
info@apartamentosllobet.com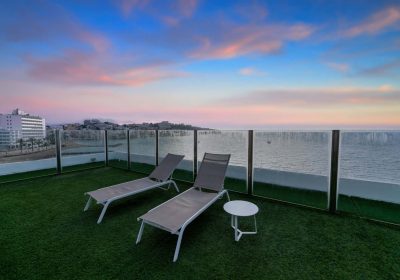 Beautiful views
Sun, relaxation and... breathtaking views! This is our particular Cielo, a spectacular terrace located on the top floor of the building, with lawn and sun loungers, which offers incredible panoramic views of Dalt Vila, the old town of Ibiza town, and the neighboring island of Formentera.
Pool
If you don't have a towel, we'll leave them for you! We also have baskets and umbrellas, so you can enjoy our pool.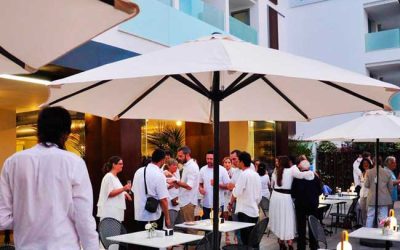 Events
Enjoy a unique experience in our restaurant! Celebrate your events with us and taste our delicious food in a cozy and familiar atmosphere. We have options for all kinds of celebrations, from birthdays to corporate dinners, make your reservation now and let us make your event a success! To make reservations send an email to:
info@apartamentosllobet.com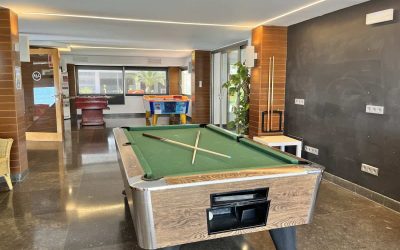 Playground
The fun never ends at Llobet Apartments! Enjoy our playground with your family and friends. We have a wide variety of options, come and have fun without leaving our complex!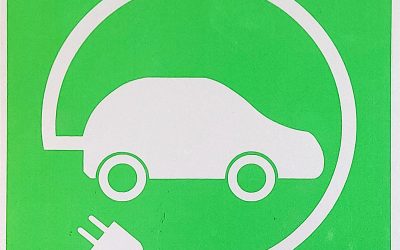 Recharging station for electric cars
We have installed a charging point in the parking in B-Llobet Apartments, to make your stay more sustainable.
Charging the car is free, included in the daily rate of the parking.
Subject to availability, however we recommend to inform the reception in advance.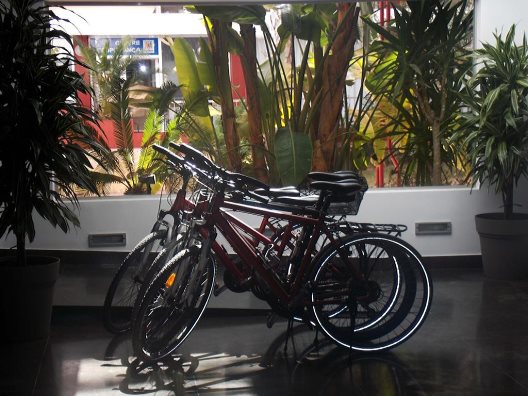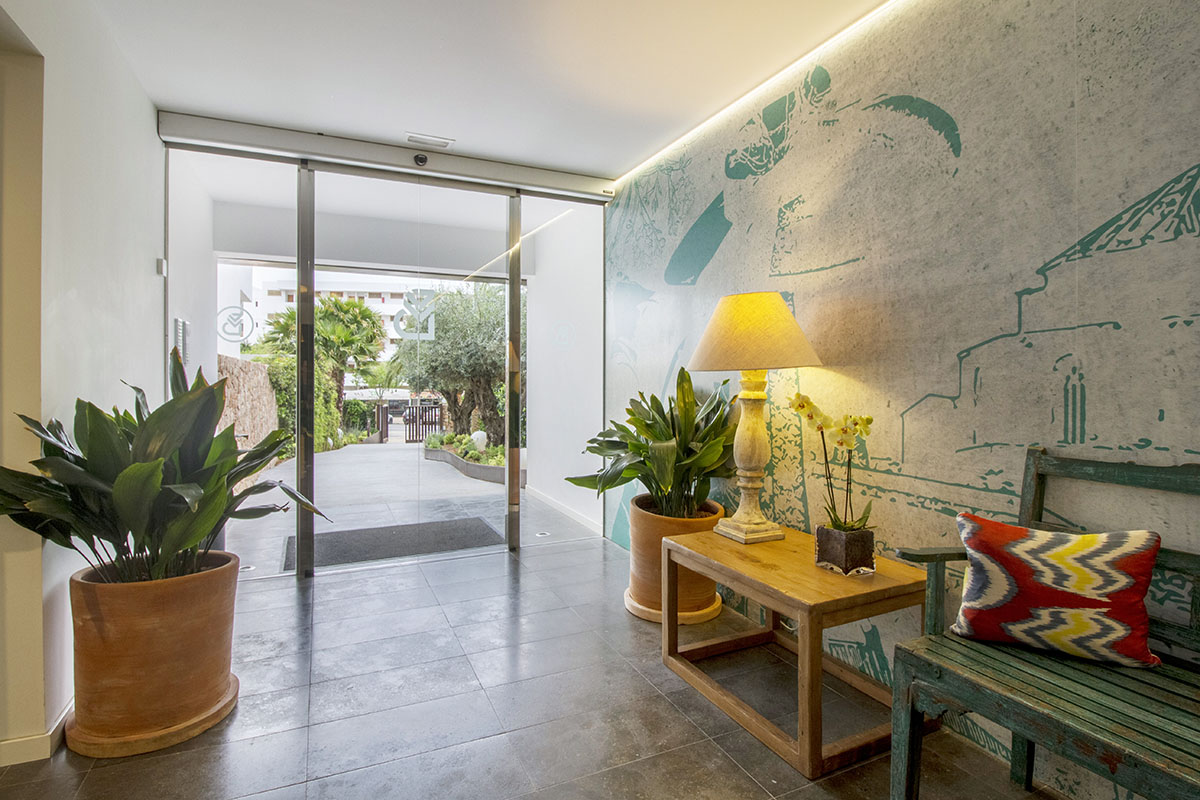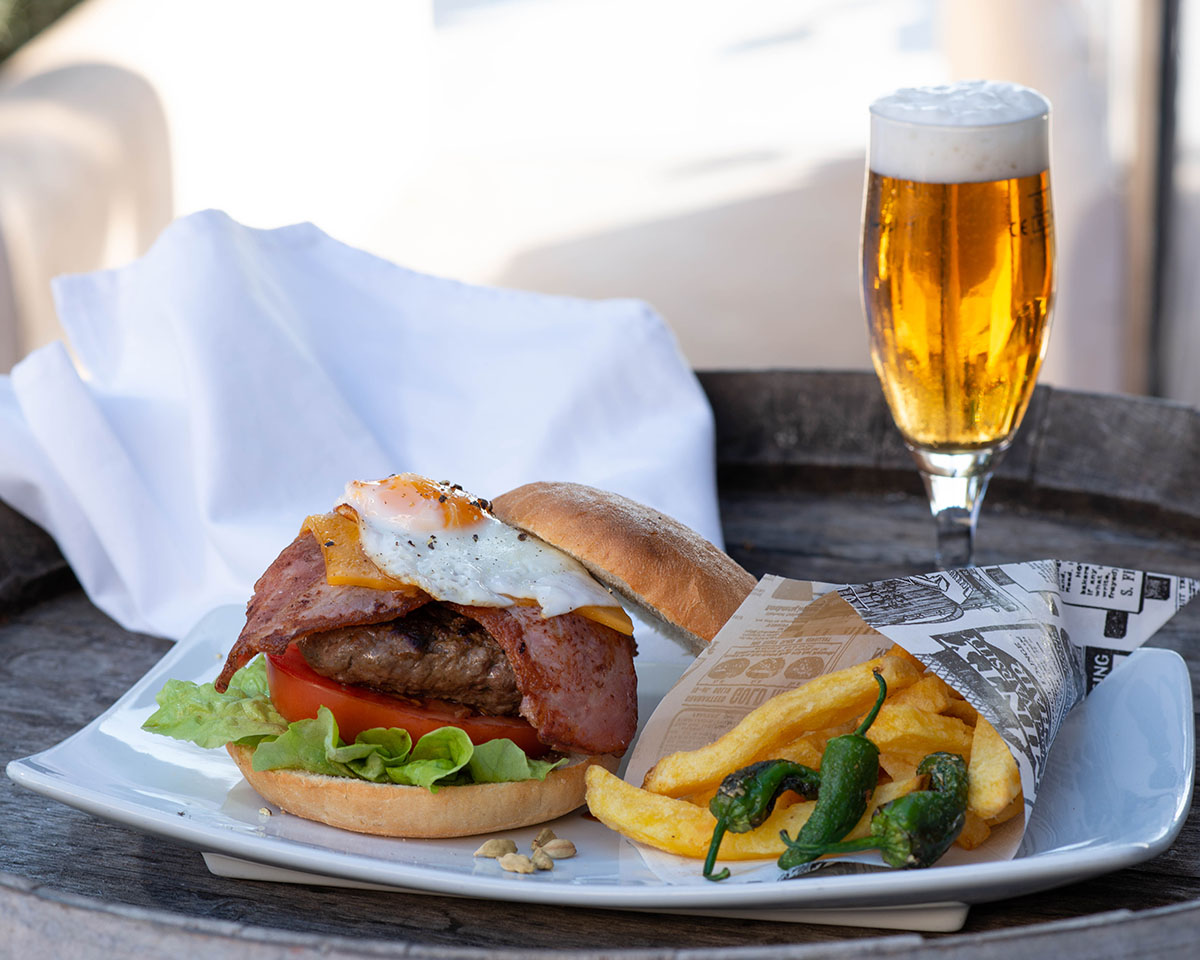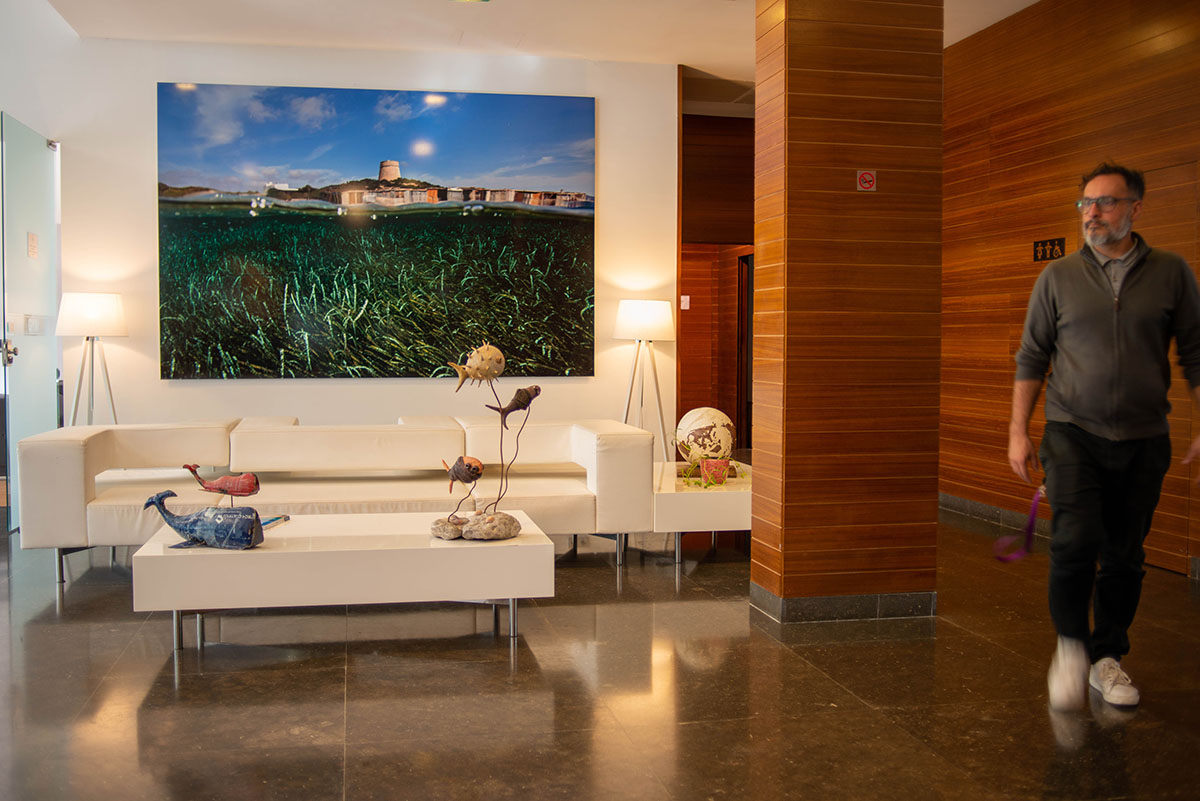 Only on our official website
Do not hesitate any longer; book now your stay, through our official website, in our tourist apartments located on the seafront of the beautiful and quiet beach of Figueretas, in Ibiza, and benefit from the best conditions and the best online price guaranteed!